Hello Friends,
I have installed ERPNEXT on a fresh UBUNTU 22.04 LTS server running on Hyper-V of Windows Server2012 r2. I got ERPNEXT v14.31.3 on my server.
After complete installation, I set the fiscal year 2023-24 and customized the naming series of Purchase order to PO.FY.### which should generate a naming series of PO2023-24001 but it generates POFY001.
All other naming options i.e. YY, MM, YYYY etc works fine.: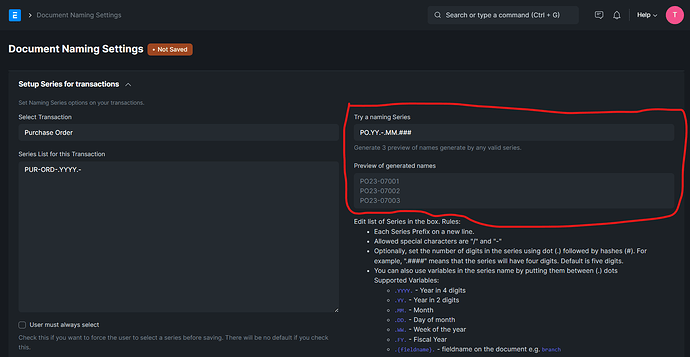 But as soon as I put .FY. in Naming series, it throws an error: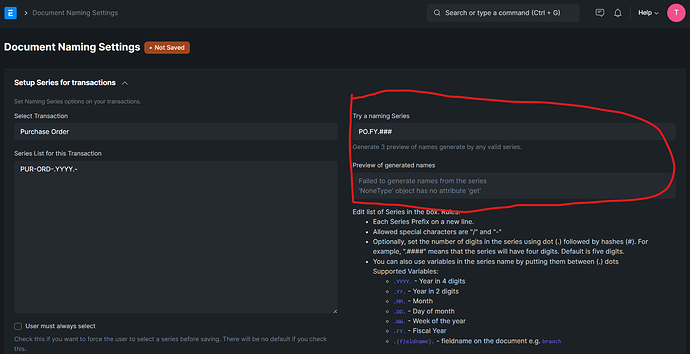 The similar behavior was observed on naming series of Sales Order, Quotation, RFQ, Supplier Quotation etc.
I believe that it is bug carried forward from v14.31.2 because before that it was working fine.
Can anyone help me on fixing this issue?