When the Web User is filling out the Student Applicant web form, I would like the Web User to also fill out the Guardian details. However, the Student Applicant doctype is quite complex that I can't find any solution to make this work.
The "Student Applicant" doctype has a field with fieldname "guardians" and fieldtype "Table" which is a table of "Student Guardian" doctype documents. The "Student Guardian" doctype has a field with a link to "Guardian" doctype. Below is what the "Student Guardian" table looks like in the web form. As you can see there is no way of filling out the "Guardian" details in the same form. Frappe/ERPNext does not allow custom buttons on web forms which would have been useful to trigger another form in a modal/dialog.
Ideally the solution would be similar to Desk such as below, but I can't seem to find a way to do this.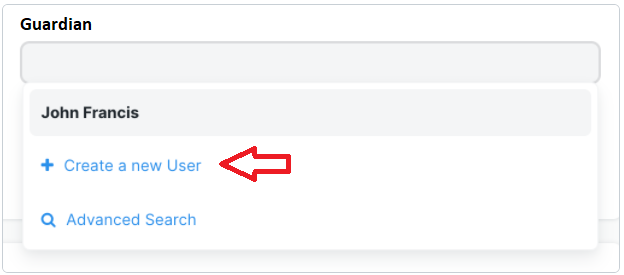 Are there any solutions/work arounds?