Hi guys,
I did a fresh production installation of Frappe and ERPNext today, using the frappe_docker image. I also have the bench_manager successfully installed but when using it to create new site as the subdomain. i always got the 404 not found message.
Do we have anything else to do in order to make the bench_manager works ?
Thank you guys alot
UPDATE:
It turn out I didn't config the traefik correctly, change it to listen to all the subdomain resolve this issue, but not new issue come out, when navigating to the new site I got the Internal error response, tracking the erpnet_python_1 container I see this exception: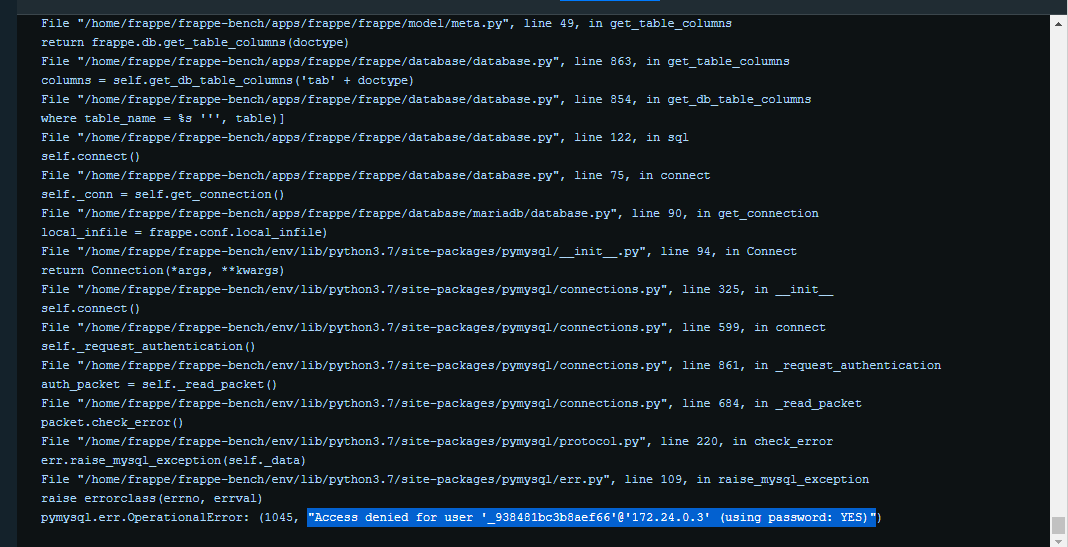 Do you have any ideas ?