For those who are intrigued by ERPNext but lack the technical knowledge, we are introducing a curated ERPNext/Frappe Framework course.
This course will start from the ground up, covering all necessary concepts such as Python and JS in a suitable manner to help you understand ERPNext.
Sankara from our team will explain the basics of Python required for Frappe and ERPNext.
Here is our humble beginning: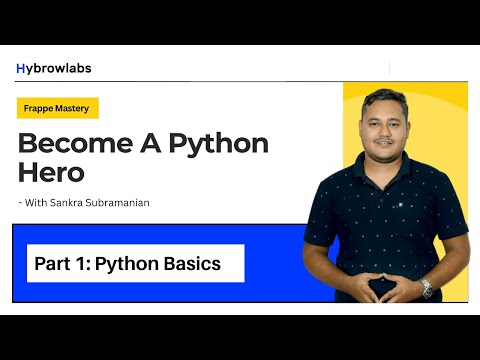 There are so many Frappe Tutorials, what's unique about this?
We have slightly unique (and Opinionated) way to customising and adding custom UI features to Frappe. They have worked really well for us allowing us to deliver highly customised solutions to clients.
We want to comprehensively document our learnings on the way while also helping the community with an in-depth tutorial series which levels up from the ground up.
About Us?
We are Hybrowlabs.com, a certified technical partner for ERPNext and Frappe. We have been using Frappe for building Full stack mobile and web applications for our customers for 4 years now.
Video Link:
https://youtu.be/O9B5OriXpr0