Hi,
I have added new custom field Description in Journal Entry Account form.

After that I create new report General Ledger With Description with Report Type: Script Report.

Then I copy all the script from general_ledger (.js, py) to my new files. I added filter for Description in JS file.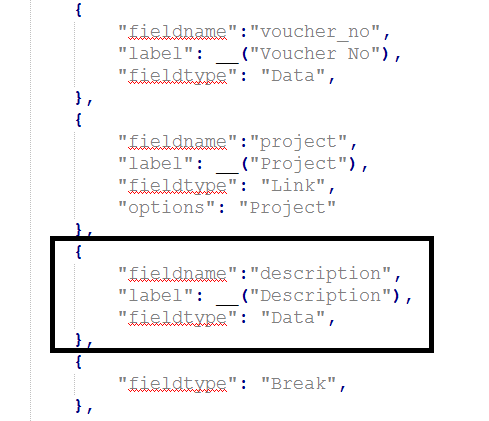 In my Py file I add column description in query.
and

I update these files to my server and run bench migrate command.
I create new journal entry and put the Description in filed.
My new report have Description column in it but with out value.
Please let me know which step I am missing in this process.
Regards,
–Ashfaq