Please elaborate on your scenario so the community will understand and could reply to you.
i created a doctype named relieving letter, in which i have fields like employee id,name,designation.
i have an email template which i linked to this doctype, i want the above values to be automatically inserted into the text editor
Set the proper field name in the table.
Please check it.
We set the Term in the Sales Order.
Terms and Conditions:

The template field name and doctype field name must be the same.
if not the same then does not get the value.
Output:
When selecting the Terms in the Sales Order, then value is set automatically.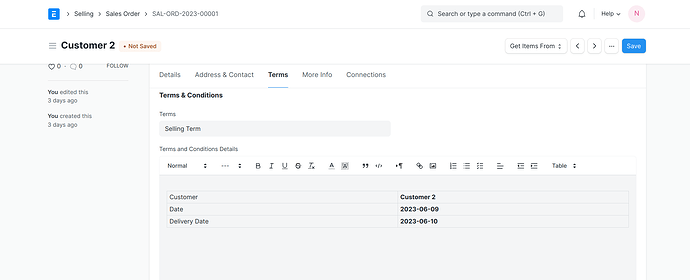 I hope this helps.
Thank You!
i am fetching the mail template from another doctype
and i did try to use the same field name
it didnt work