Hi There,
We have just updated to V8.0.8 yesterday, and tried working on the Global Search.
But unfortunately, it is not working for Item Code even if it was set in the Global Search.
I have tried with the demo with V8.0.0-beta and it is working fine.
Did i miss something about setting "in Global Search" ?
Below are the screenshots for reference.
IN DEMO: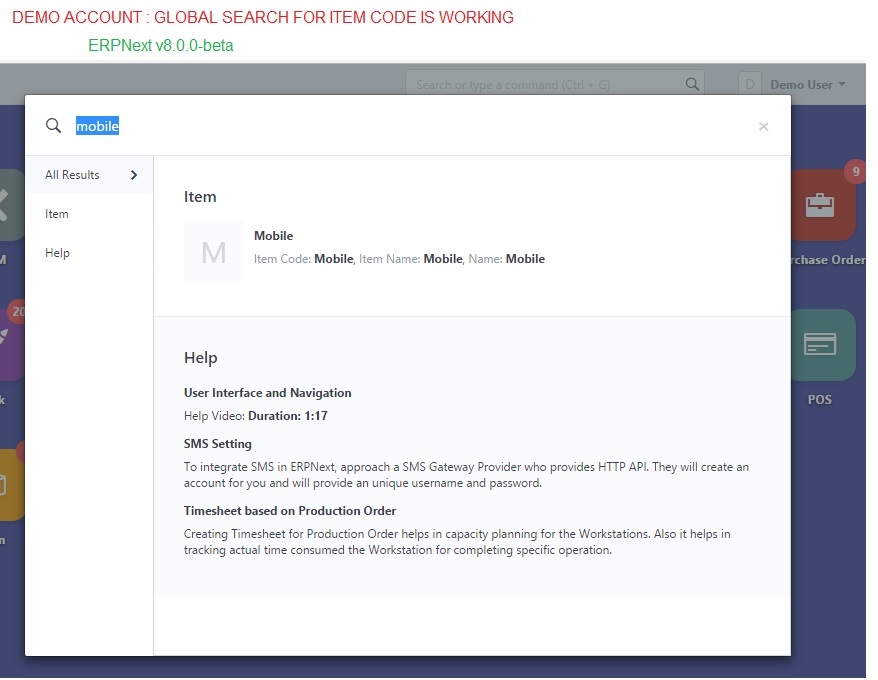 IN OUR ERPNEXT: