Hi,
I;m using SSD VPS on digital ocean 4CPU and 8GB RAM with 8GB database size. It keeps getting crash, internal server error, timeout.
InnoDB buffer pool size is 6GB
htop shows full memory & swap usage,but very low CPU usage (< 10%). What does this mean? Can anybody point it out? Do I need increase RAM for this situation?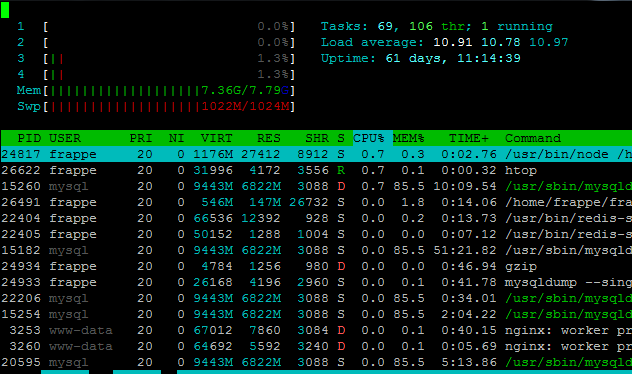 Thanks