Hi, everybody,
I have a fresh install on my Ubuntu 16.04 and everything runned ok.
I am studying by the tutorial and after creating my library site and apps, I´ve tried to run
bench start
but I dont think it succeeded, for thats my response. The command seems to freezes with this bottom messages.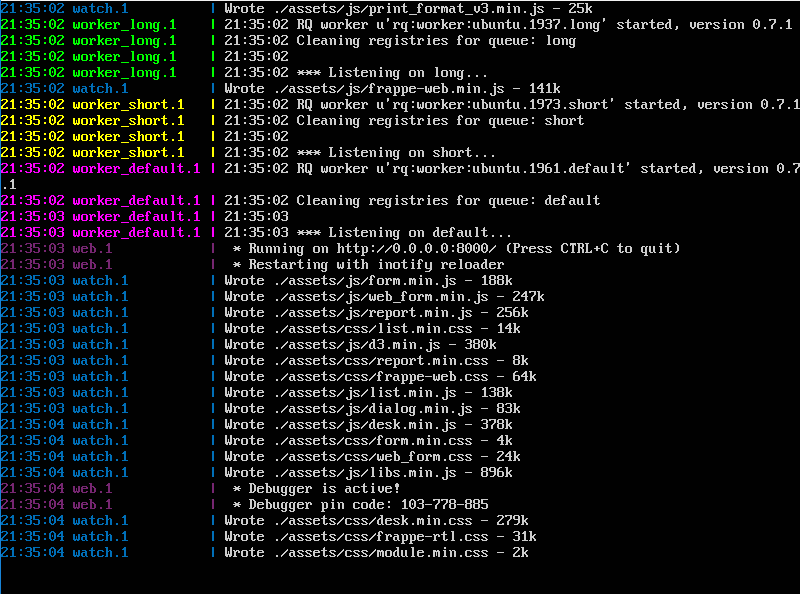 I´ve read all the topics on discuss.erpnext, stackoverflow and github, but none was useful for this problem.
Any help will be welcome.
Thanks in advance.
Sebastiao