hi, i a new to frappe/erpnext and try to make a very simple doctype(demo) but can't make a simple operation.
In resumen need just sum 2 numbers in a field. but all post are "script" or someting and unknow how make a script and of course documentation is more complex.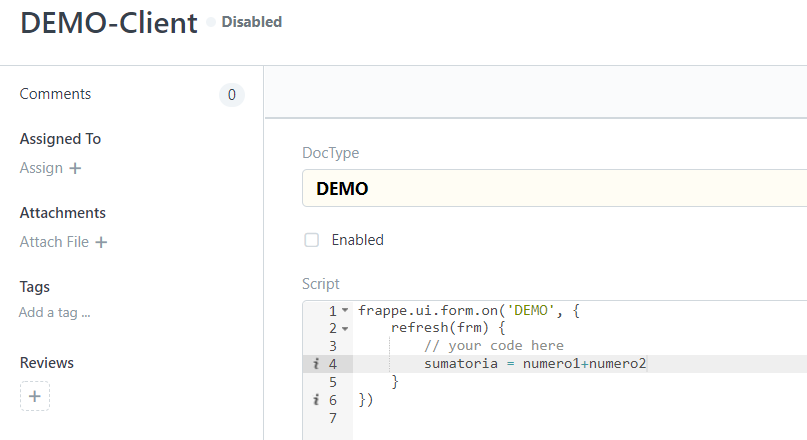 Any SIMPLE explain how make this simple action?