Hello,
consider a scenario of an Expense Approver.
A user is assigned a role Expense Approver
When I go to create Expense Claim I see all users with role Expense Approver like this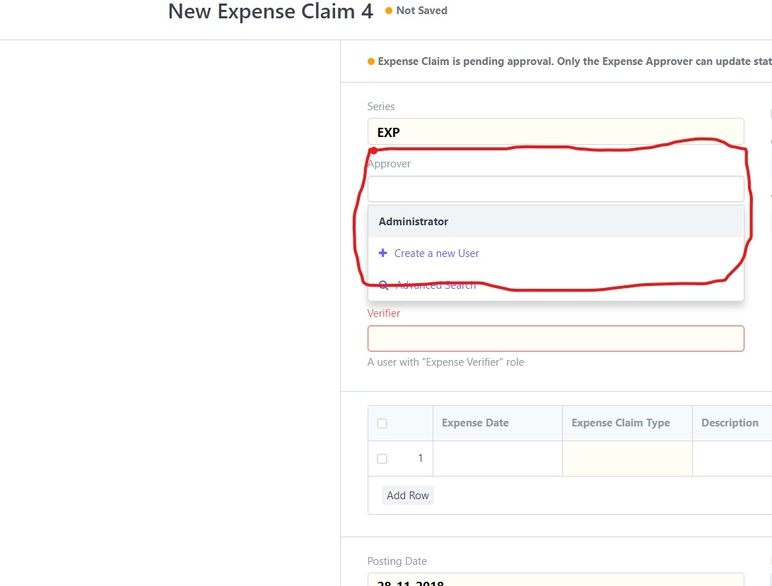 Now I have created a new Role called Expense Verifier and assigned it to user and gave permission to expense claim document
How can I create a field in Expense Claim document that only searches users with Role Expense Verifier?
I have tried adding a field to link it to user, but it shows list of all users.

How can I limit it to show only users of certain role? or does it require to customize the code?
Thanks