I have created a Sales Invoice as per GST rules. All the calculations in Invoice is working properly in my custom print format.
I need to calculate GST in my custom print format as same as "GST Tax Invoice" template. Can anyone tell me how to do that or what is object name through which I can fetch the data same like in GST Tax Invoice calculating.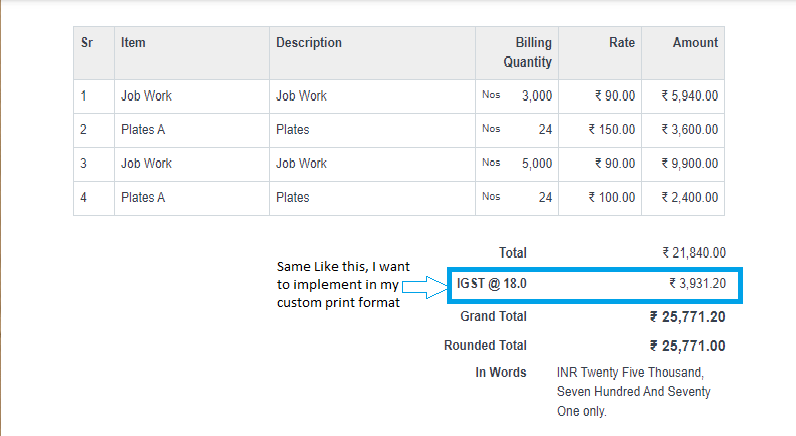 This is GST Tax Invoice Template
It would be highly appreciated if someone will provide me complete guidance to implement!