Hello, when I go to Payment Request page to request a payment for an invoice, a default e-mail is placed in the corresponding e-mail body field. How can I change it?
Someone here in this forum told that the template can be changed in payment gateway, but it seems it is not there (I have no payment gateway). I searched in e-mail template list, but it is not there either.
Currently this appears: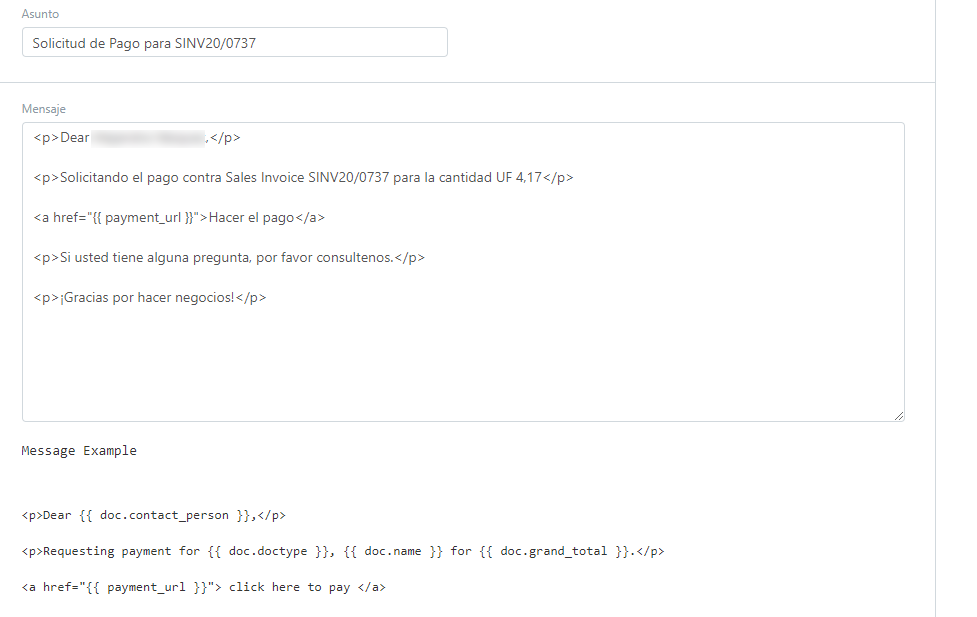 Any help, please?
Regards
Jaime