Please help me.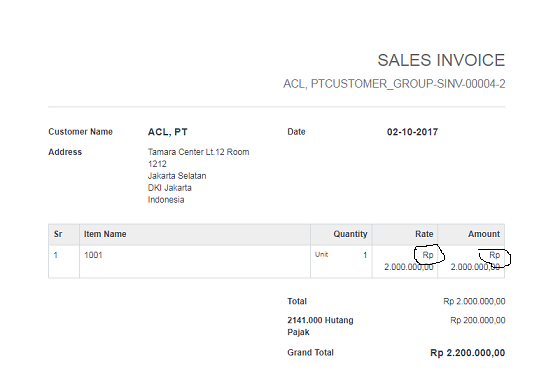 I need to remove Rp, how to do it ?
Regards.
You need to create a new custom print format.
Yup. Use print format, custom your sales invoice print format.
Or, if you want to use easy way, you can hide symbol currency ini global defaults. But, this way,You hide symbol currency for all document.
hi @komsel2228,
Thank you for your suggest, but I just want to remove currency symbol on the items.
Actually I am using print format, but I am still confusing how to solve the problem.
Could you give me more details to remove it ?
Regards.
Hi @komsel2228, I change global default to hide symbol currency,
In the sales invoice I put the currency symbol on the header.
Thank you for the idea.