In my new email account page, in service aws ses is not displaying.kindly help me
I cant able to add my domain mail which is configured with zoho.
Hi @madhuskct
Do you have any details? Do you get an error (in the system or in the browser console)? Have you done some modification in the system/code? Have you tried to re-add it?
@mel_erp while adding email domain I can't able to get AWS SES in the service drop-down and my domain name is deccart.com & I am having Zoho as my mail server.while adding email domain it shows request time out.
I didn't modify anything in the code @mel_erp
So… first you have to setup your domain at Email Domain: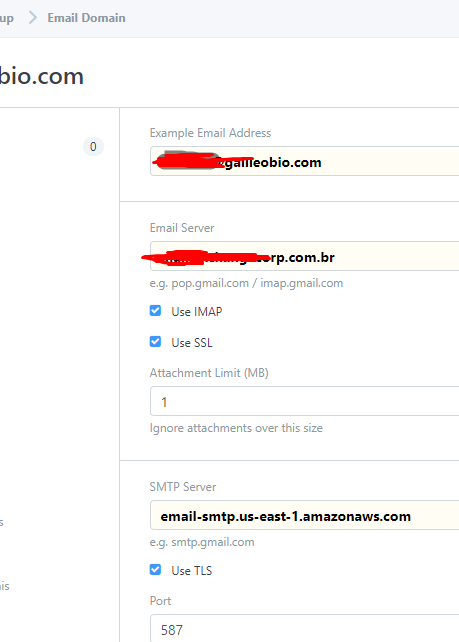 Then, you have to setup your e-mail account.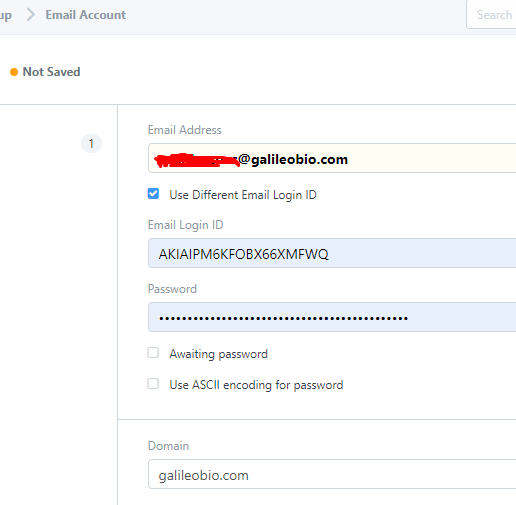 At this time, you have to setup your SES, and get the e-mail login and password infos from there.
Finally, you have to setup your account to be able to send mails through SES.
Have you done some of these?
@xickomesquita awesome man!!! it Works. Thank you.
And Another doubt I have to send a leave application mail automatically to leave approver & reporting manager. How can I set?
How to link a new docutype with the email.
This is a separate issue. Start a new thread and ask your question with more explanation of what you need.