In v8 (might have been there in v7), you have this option to link a JV to a PINV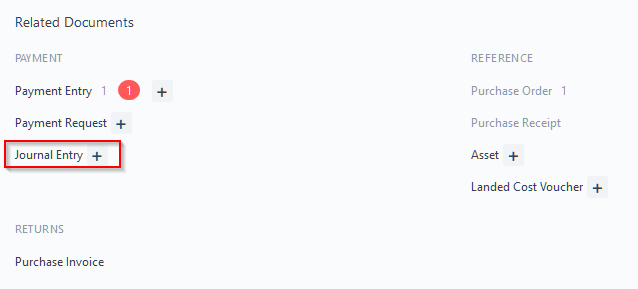 I have attempted this a couple times have not been able to get the secret sauce figured out to actually create the linkage back to the PINV. I create the JV just fine, but its not linked (like the PE shows in the screen shot as linked).
From a UX perspective, I would assume that if I click on the + sign to add a JV, the resulting new JV document would have the "link code" or whatever already embedded in it. This is similar to how the "make" button works.
Thoughts?