I have setup GST and all things seem to be working properly.
I have create a Sales Invoice which has 4 items. Here each Item has different GST rate.
But I observed that when we print a Sales Invoice using the GST Tax Invoice Print Format it prints Output Tax SGST @ 9.0.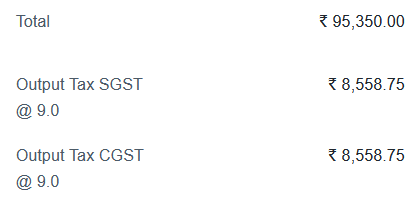 How to remove @ 9.0 from Print Format?
Regards,