Hello,
No one seemed to have asked this question in the forum, and the official doc doesn't mention anything about it.
Here it is:
Insider Notification Setting, under Recipients section, there are Send To All Assignees and Receiver By Document Field.
What are they for, and how to use them?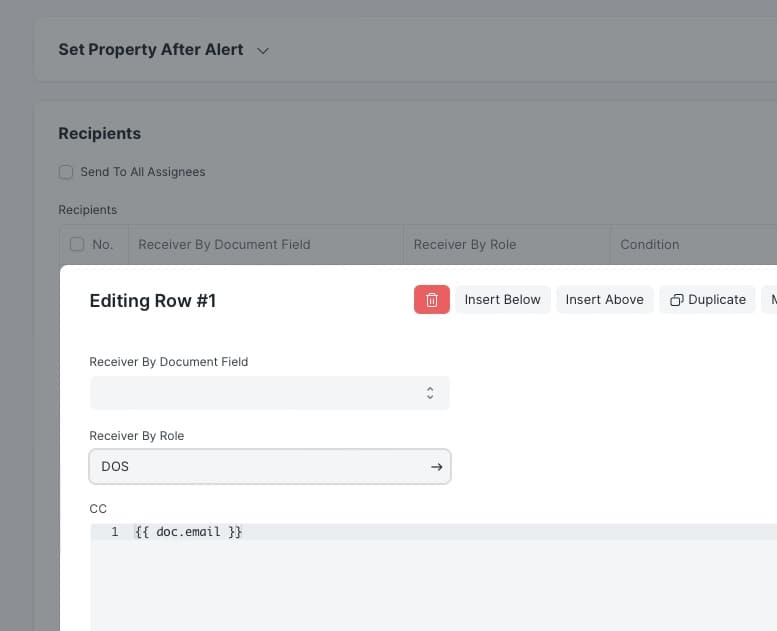 I want to read a Document Field value (which contains an email input by Users) and send this notification to this field. Currently, under Receiver By Document Field there is only 1 choice "owner".
Do I have to write Custom Script to achieve this?