Did you try to power off the machine and start again?
Yes, but it doesn't work.
Check the session information in the machine tab and see if the VM is up and running.
Also try the reset option in the machine tab.
Try changing the Graphics controller to VMSVGA.
Actually it is not ERPNEXT problem. It is virtual box problem. Try disabling 3D acceleration and see if it works.
If none of these works better go through the Virtualbox forums for better support.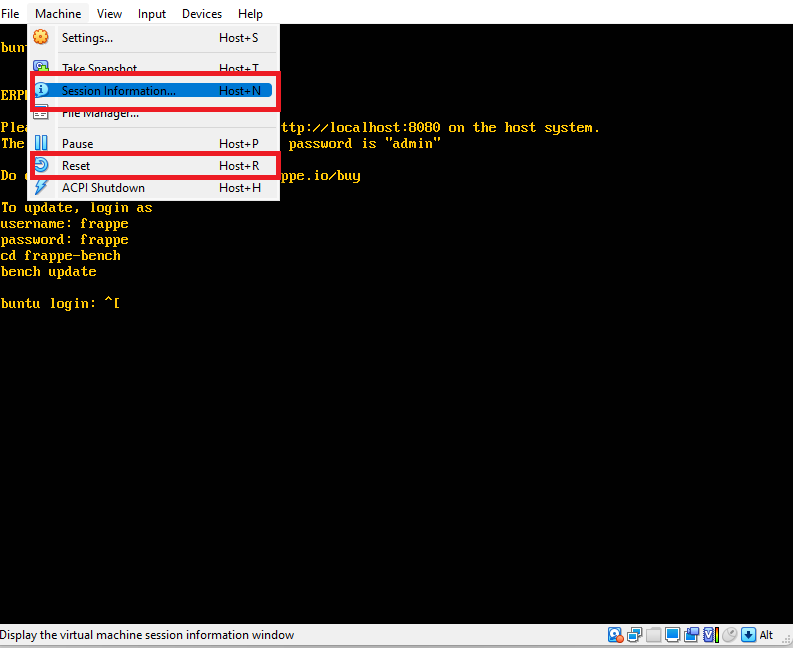 Thank you


I'm going to spread my problem there, and I'm going to publish the solution here.