Hello Everyone,
I have an invoice in my POS system with 2 line item. originally the two-line item is eligible for a discount in the ERP
POS

However, my POS has the ability to override the discount by line item. Meaning the customer could decide not to give the discount on one line item.
My problem is when I override the discount on one line item am not able to tell the ERP via the API to not apply the discount set on the item in ERP.
I know there is a way to override the discount on the entire invoice by setting the ignore_pricing_rule =1. however, this will remove the discount for the other line item.
Is there a way to achieve override by line item?
ERP POS Profile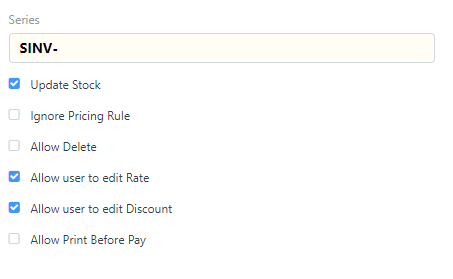 ERP Invoice after upload


Invoice line item with 5% discount