Hello guys,
I'm currently testing out ERPNext (updated to v9.1) to replace our aging DOS based software for Buying and Selling (we are in distribution).
I've run into a request from my buying/purchasing team.
Our current Buy/Sell software keeps a tally on Month-To-Date, Year-To-Date and Last-Years Sales.
Our purchasing teams uses this data to forecast and prepare for demands. I would like to know of a way for this data to be imported and keep these guys happy.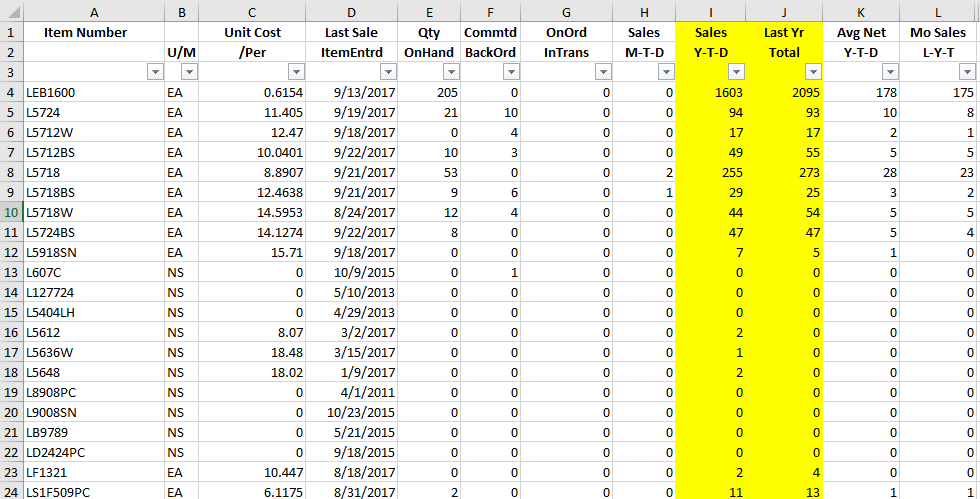 We just started a new fiscal year, it would be great to get the ball rolling with ERPNext.