Hi all,
I have setup an instance of Frappe (v14.30.0) on Ubuntu 22.04, with a Cloud SQL Postgres as the database.
The setup is working fine, and I installed ERPnext (v14.18.3) on my site. However when I try to login to the Desk, I get this very strange behavior.
At first there is below error when I enter my credentials (and it happens every single time) :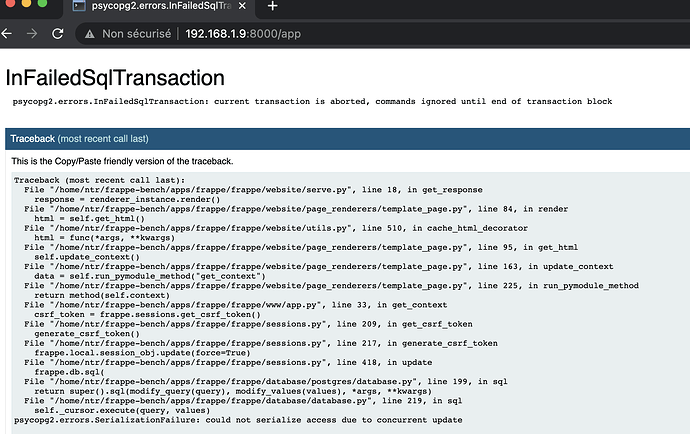 And then when I refresh the page I am able to get to the Home page of ERPnext.
I can add the full stack trace if needed.
Can someone please help decrypt what is going on ? I do not understand why such a behavior.