Hello, ERPNext community,
I have an exciting update to share! After dedicated efforts, I'm here to introduce a new Notebook feature in Frappe Insights.
For those of you who are new to Frappe Insights, it's an open-source BI tool that helps you analyze and visualize your data. And now, with the notebook feature, I've attempted to make it even easier to build complex queries and explore your data in a step-by-step manner.
Think of the notebook as your scratchpad while writing queries. It provides a simple and intuitive interface, similar to Notion, allowing you to create and combine multiple intermediate queries to form a final one. It's designed to make the process of creating and documenting complex queries easier and more efficient.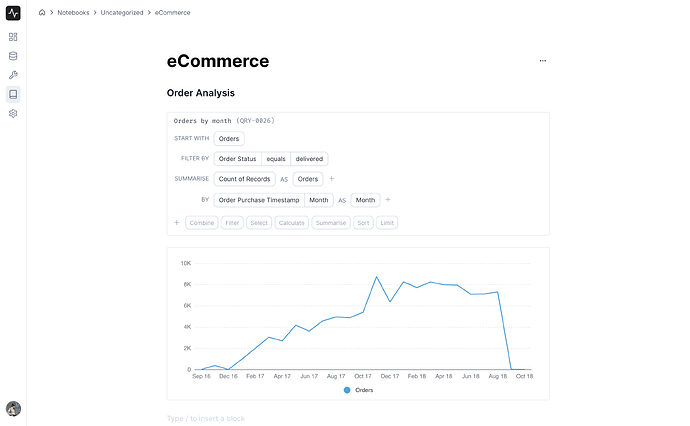 I encourage you to give the notebook feature a try. Your feedback is valuable in shaping its development and ensuring it meets your needs.
Here's a demo instance

for you to explore
I'm looking forward to hearing your feedback and bug reports

Telegram Group: Telegram: Contact @frappeinsights
Github: GitHub - frappe/insights: Free and Open Source Data Analytics Tool for your Frappe Apps
PR: Insights notebook by nextchamp-saqib · Pull Request #121 · frappe/insights · GitHub