Hello,
I was trying to set up another instance of ERPnext in a new server. I tried to install multiple times after coming across this error, but get the same error every single time.
System: Ubuntu 20.04
8 GB RAM, 4 core cpu @ Linode
I follow this tutorial to install Erpnext. But I install v13 instead of v12 as described in that link.
Error
Error occurs after this step:

The following is the console screen after running this step.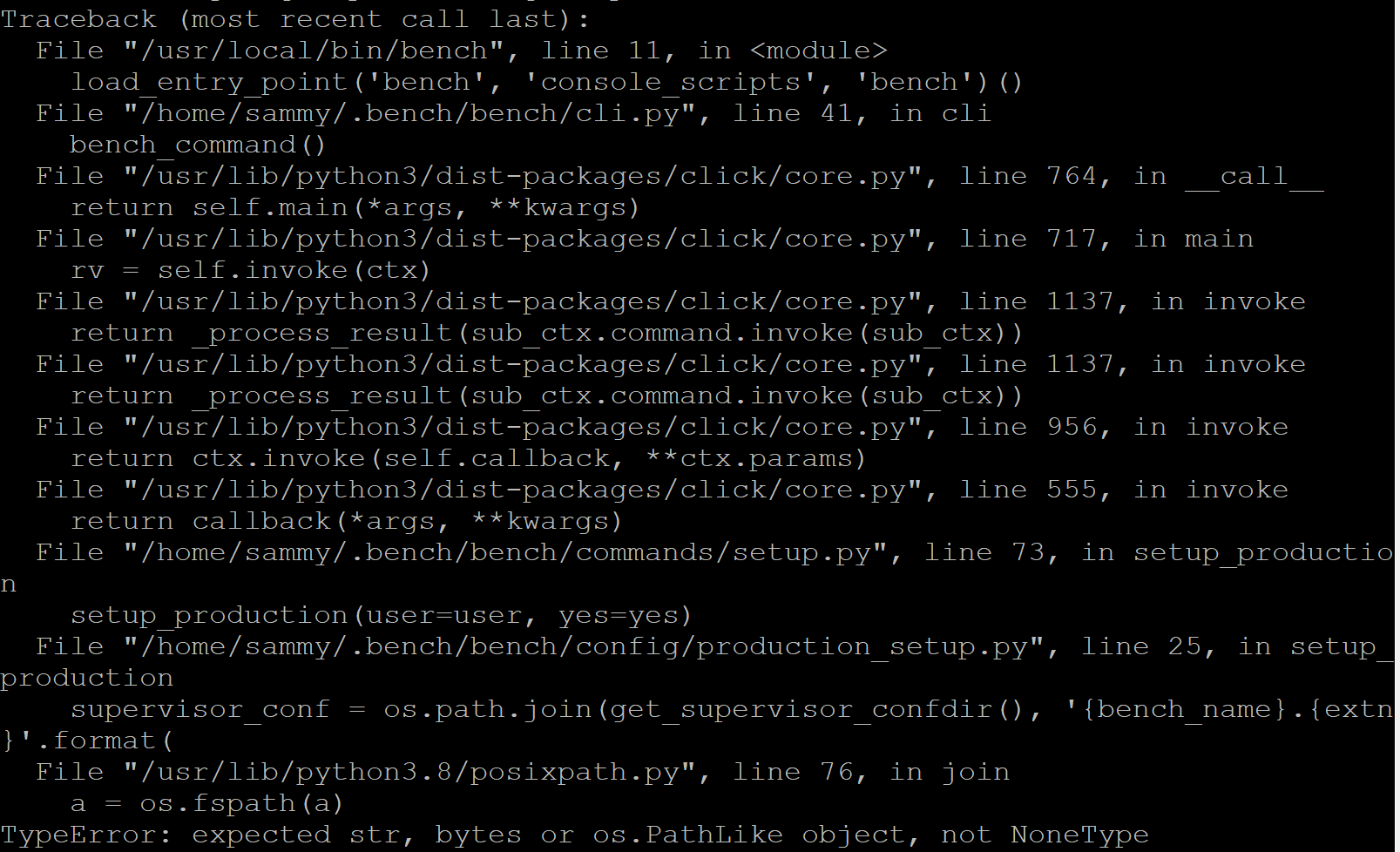 When I try to open up site in browser, I get no response from server.
sudo supervisorctl start all
This command doesnot work. It says supervisorctl command not found.
Running the command sudo bench setup production sammy --yes again gives this error.
Can anyone help me solve the problem ?