I am not very familiar with Linux

I might stumble at basics.
Very interested in OpenSource ERP system; I decided to give it a shot and I am determined to make this work.
I downloaded the production image from erpnext.org fwdslash download and booted it on VirtualBox.
Everything looked great and I liked ERPNext. I had to shutdown and restart my system "Internal Server Error" shows up.
After searching around a bit, following running commands:
sudo mysqld --tc-heuristic-recover=ROLLBACK
sudo service mysql start

…everything was good again. A sudden power failure few hours later pushed me back to "Internal Server Error". Trying the above rollback statements did not work.
systemctl status mariadb.service
results in:


A little help shall assist me long way.
A peek at what went wrong and how to troubleshoot will be of great help too.

Update:
Part of /var/lib/mysql/mysql-error.log :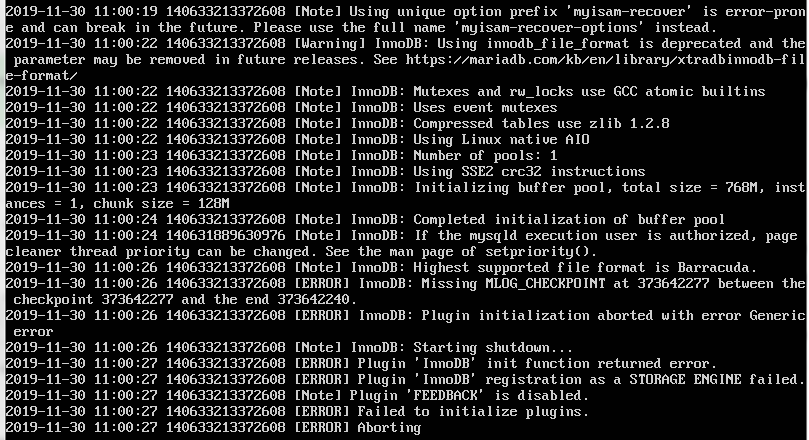 Hoping above log makes sense to someone here