ERPNext: v11.1.48 (master)
Frappe Framework: v11.1.43 (master)
Hello,
I am trying to integrate two informations into the invoice.
Performance date (in Germany: Leistungsdatum)

Change the header of Quantity to hour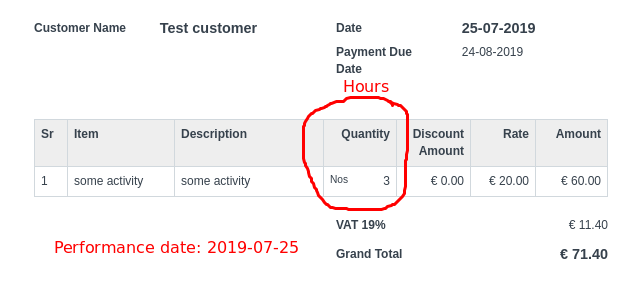 Questions:
Item Table:

Where are the table headings defined?
Is it possible to create a own template for services?

Performance date

How to link information from a timesheet, like the performance date to the invoice.
Is it possible ot integrate a list with date and times of the hours workd?
I'd be thankfull for any hint!