I needed to make a change on some Conditions I wrote on a submitted salary structure.
I downloaded the salary structure through the Import option,(I set the import type as *Update Existing Records and tick the Submit After Import Button) then I opened the CSV and make changes on the particular components that I needed to change it's condition
When I tried importing it back, the system was showing below error message as shown in the pics attached.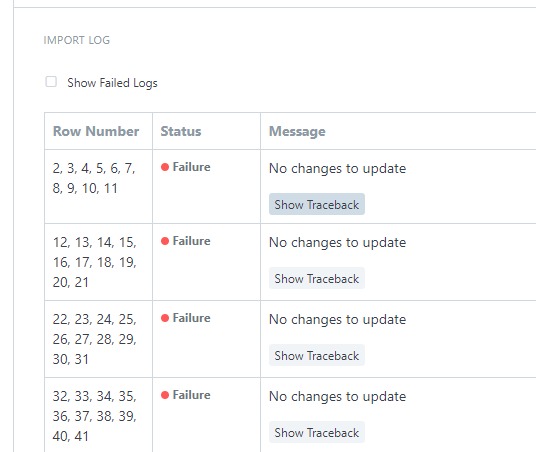 Please what could be the problem? How else can I make changes on a submitted form without cancelling it?