Hi All
We are creating an e-commerce website using/customizing erpnext theme.
We are facing issues with the Product Category (Item Group) Display on the website. Currently it shows all Groups and Sub-Groups in the website. We want a "Collapsible Groups" to show and the Sub-Group should show only when clicked on the Group.
Can someone pls help in customizing the Group / Category Display on the website front-end?
Attaching a pic of the current display for reference…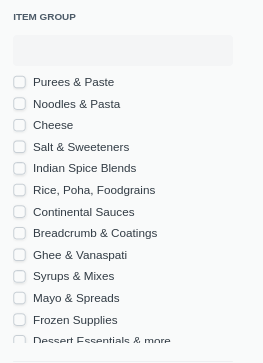 Badly stuck due to this.
Would appreciate any kind of help in this. Thanks in advance…