I have created several items price through erpnext webui, after that I have exported the data from Data import tool and re imported with the new items. My last item was created from webui was ITEM-PRICE-00014 and when I imported new price it took the further numbers i.e 00015, 00016 etc.
Now when I am creating the new price list it's still on ITEM-PRICE-00014 and not letting me create, then I went to Naming series tool and there I tried to locate the series which start with ITEM-PRICE but unfortunately I am not getting it, it shows me ITEM but not ITEM-PRICE, this where I am stuck and for a single item also I have to use Date Import tool.
Please find the attached screen shots for better understanding.
This is my item price list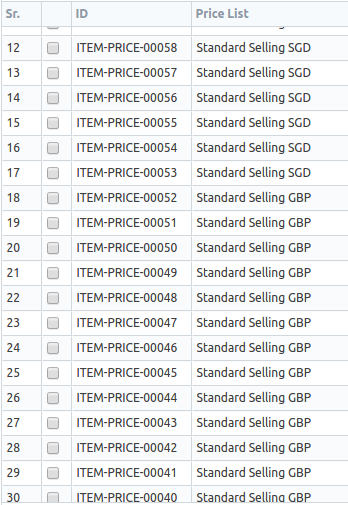 This where I am trying to rename the series.

Please suggest.