Hello, at first I was looking sample print format for the ways to make preprinted forms with big header and footer. But after some research I think I almost reach what I need. Which is for something like this,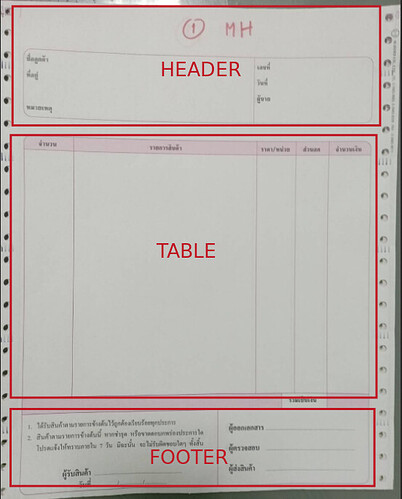 The main technique is from here, The Ultimate Print HTML Template with Header & Footer | by Idan Cohen | Medium
Note: If anyone got any other example or tips, please let me know. Thanks!