Hello,
I am having weird issue.
My Bank Entry completes successfully. However, the GL entries for deductions are wrong. The Base Pay is debited from Salary GL and Credited to the deductions GL rather than the specified deductibles. Please See screenshots of my Salary Structure and the GL Entry for Payroll bank entry: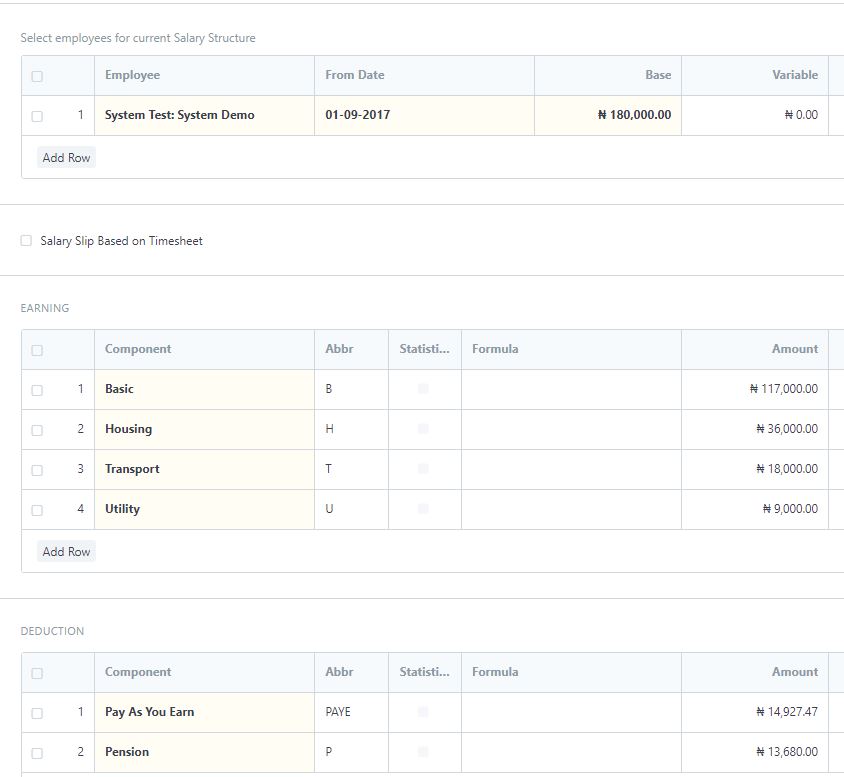 the thing is, this issue wasn't there last month as all the entries were processed accurately. I even processed an ad-hoc payroll last week for a new staff and didn't see this issue. Was there a recent update or did something suddenly change that i don't know about?
Can someone help with this please?
Thanks!!!