Hi guys,
I'm trying to add a Workspace shortcut for Tasks, however the Kanban view disappears after selecting the Doctype: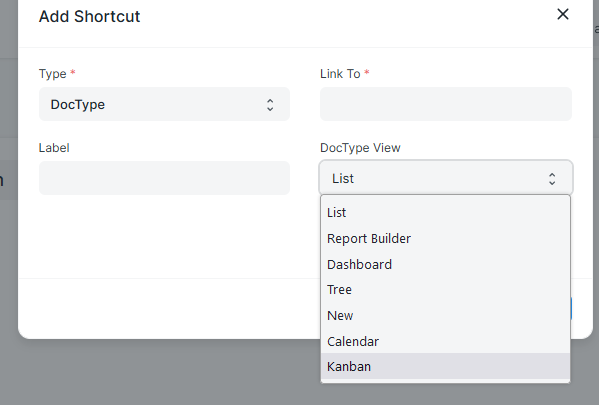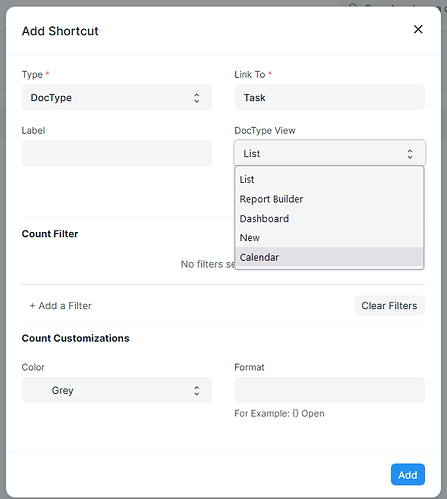 What I've tried so far, without success:
Adding it manually on the json:


Shifting to dev mode and adding on Workspace Shortcut Doctype doc: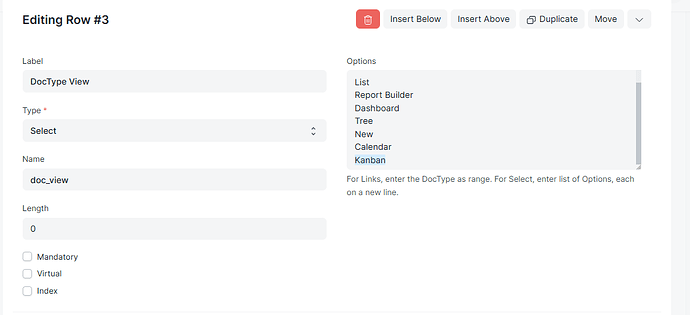 Proceeded with: bench build, bench clear-cache, bench migrate… same thing
Does anybody have an idea what could be causing this issue?
Thanks!!