ERPNext: v14.36.0
Frappe Framework: v14.46.0
Hello,
I'm trying to import a simple list of leads. I'm getting an error for each of the 6 entries I'm trying to import (screenshot below).
I DO have a manually created Lead that has the ID CRM-LEAD-2023-00001. However, being an ID, I'm expecting the number to auto-increment when adding new leads, manually OR by import.
I've successfully imported when I added my own made-up ID numbers, but that's not what I want to have to do. I've also deleted the manually-created lead and the import worked and IDs incremented. But what happens when I need to import more at a later time?
I've had import failures in the cases of
including an ID column in the csv, but no values
not including an ID column in the csv
Is there an issue here, or are my expectations wrong? How do I import records and not have to worry about the IDs, if possible?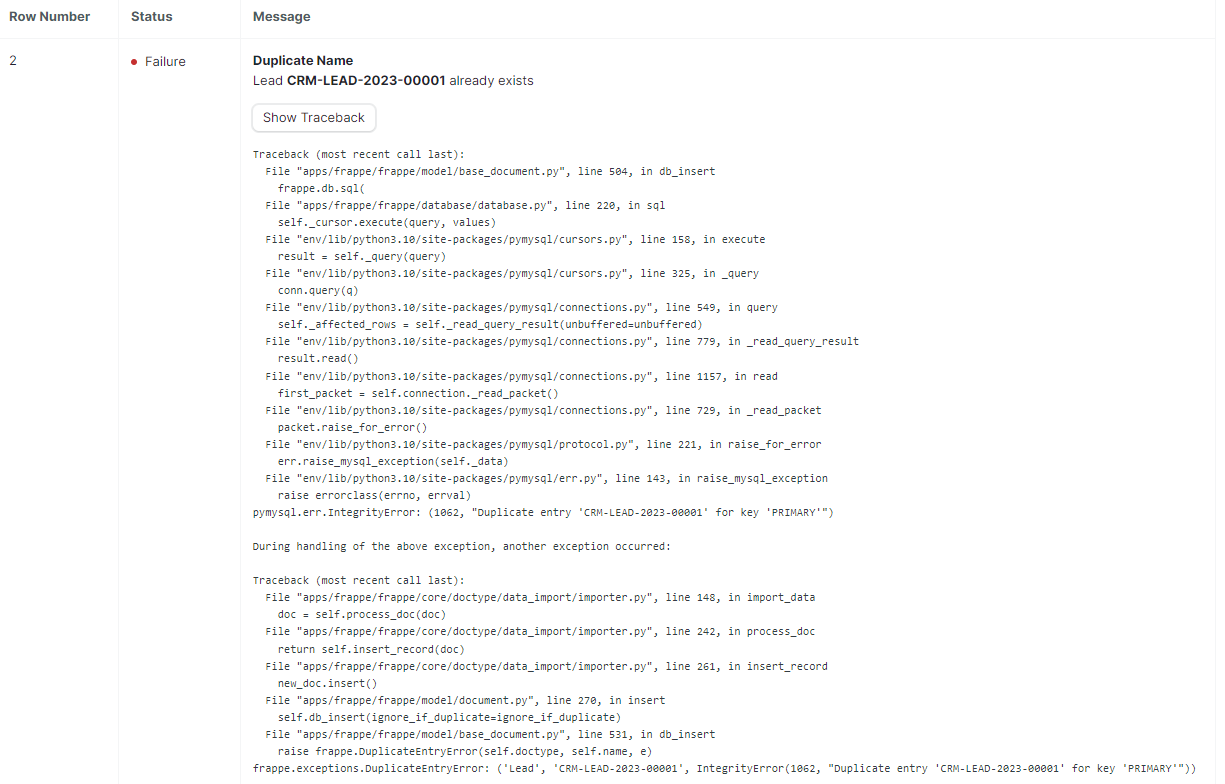 Thanks in advance!