Hi experts,
I have an item code "0009" in my item list.I have added its price manually which is OK.
Now I downloaded item_price with data import tool. In this CSV file system gives item code 9 against above code.
When I change its price in CSV and try to import files , system says item not found.
When I try to change item code from 9 to 0009 in CSV (after changing cell format to text), system does not save it.
Screen shots are attached. I need help in this regard.
Thanks,
CSV file to import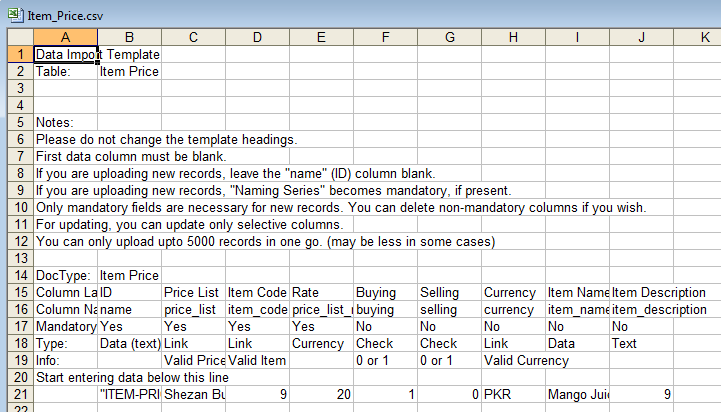 Item code List
Data import tool error