When a user without the necessary permissions hovers over a link with Link Preview enabled, Frappe throws a nasty permissions error in their face:


We have users with various privileges. Ideally, the preview would show whatever information they are authorized to access, but even if the request fails they shouldn't receive a popup they have to dismiss.
This is particularly problematic, because the popup can lead to a loop situation where a field's value can't be changed: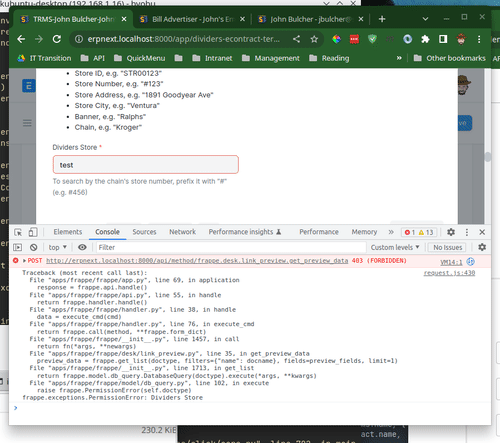 Can this situation in the gif above be avoided somehow?