Hi everyone,
I'm still using version 9.2.15 on production and I'm having this issue like some other users already posted on the forum. Every time a "Website User" wants to log in keeps seeing the "Verifying…" message but if I refresh the page the login was successful. This particular problem does not occur with users that have access to desk.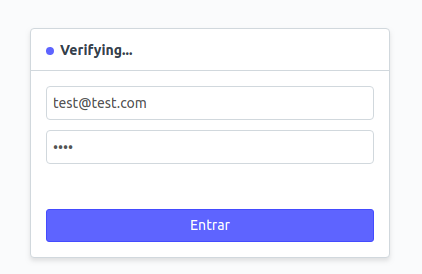 I haven't made any change on doctypes or server scripts, and if I rollback to a backup from yesterday using "bench restore" the problem is no more. Any ideas how this could be happening?
I did run "bench renew-lets-encrypt" a couple of days ago to renew the https certificate and everything was ok after that, so I guess this hasn't caused the issue.
So, if the problem could be only on the DB, right? any ideas on how this can be happening?
Best Regards,
João