Here are the settings and the error.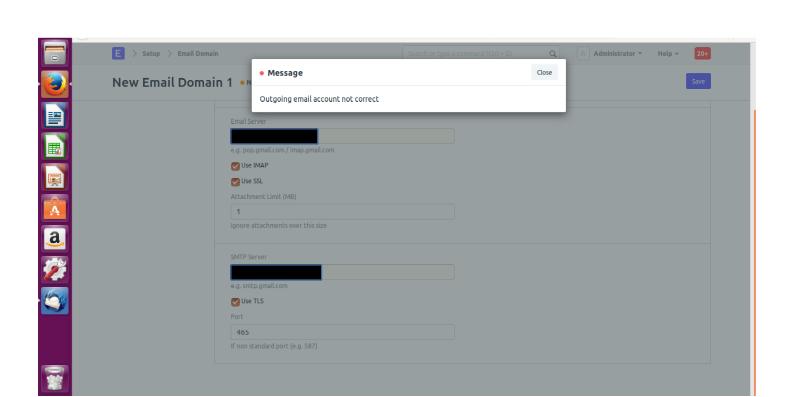 This very setting is working on a mail client (Thunderbird), but on ERPNext it is not.
The ports are all open on the Scaleway server - Ports 465, 993 - both inbound and outbound.
Any suggestions as to what I am missing or doing wrong?
Thanks
Jay