Hi,
I've decided to changed how I list my fairs in as a Lead Source and for this would like to simply rename my lead source (e.g. Fair - uTas '16 → Event - uTas '16).
How can I rename a lead source?
I have all the accesses, so it's not an access problem. Here are the options that I see: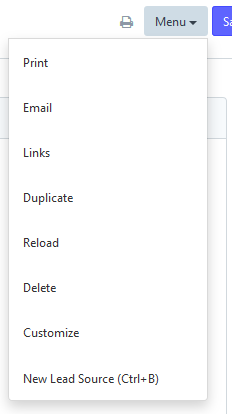 I tried clicking on the name like in other forms, but nothing happens.
Any idea on how this can be done?
Thanks for your help!
ERPNext: v11.1.30 (master)
ERPNext Support: v0.0.1 (master)
Frappe Framework: v11.1.28 (master)