I am little confused as to how to use Address in a user created DocType.
I was referring to the documentation , where it says under section How to create an Address, in point number 5 ( Enter Link DocType and Link Name to link this address to customer, supplier etc.), I could not find the names of DocTypes created by me. It shows only selective DocTypes like Bank, Bank Account, Company, Customer, Lead… Shareholder, Supplier, Warehouse etc.
Refer Snapshot below: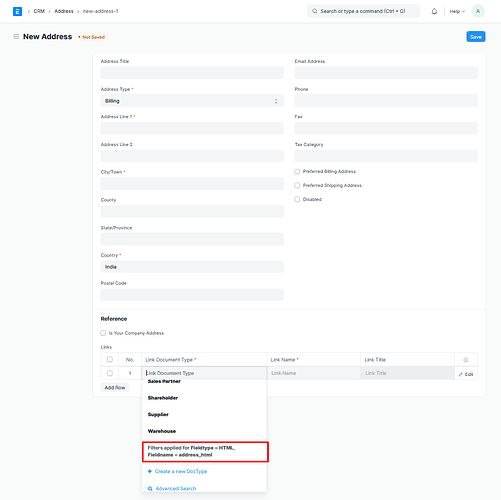 It shows also a filter applied to the drop down list.
I have created a doctype called "Site", and the site can have 0 or more addresses, How can I connect addresses to the Site document type for One Site and Many Addreses (One to Many) relationship.