Hello Community!
The first phase of Translator Portal has been merged in Frappe (version 12) that allows you to contribute translations to translate.erpnext.com directly from your frappe app.
Contributing Translations: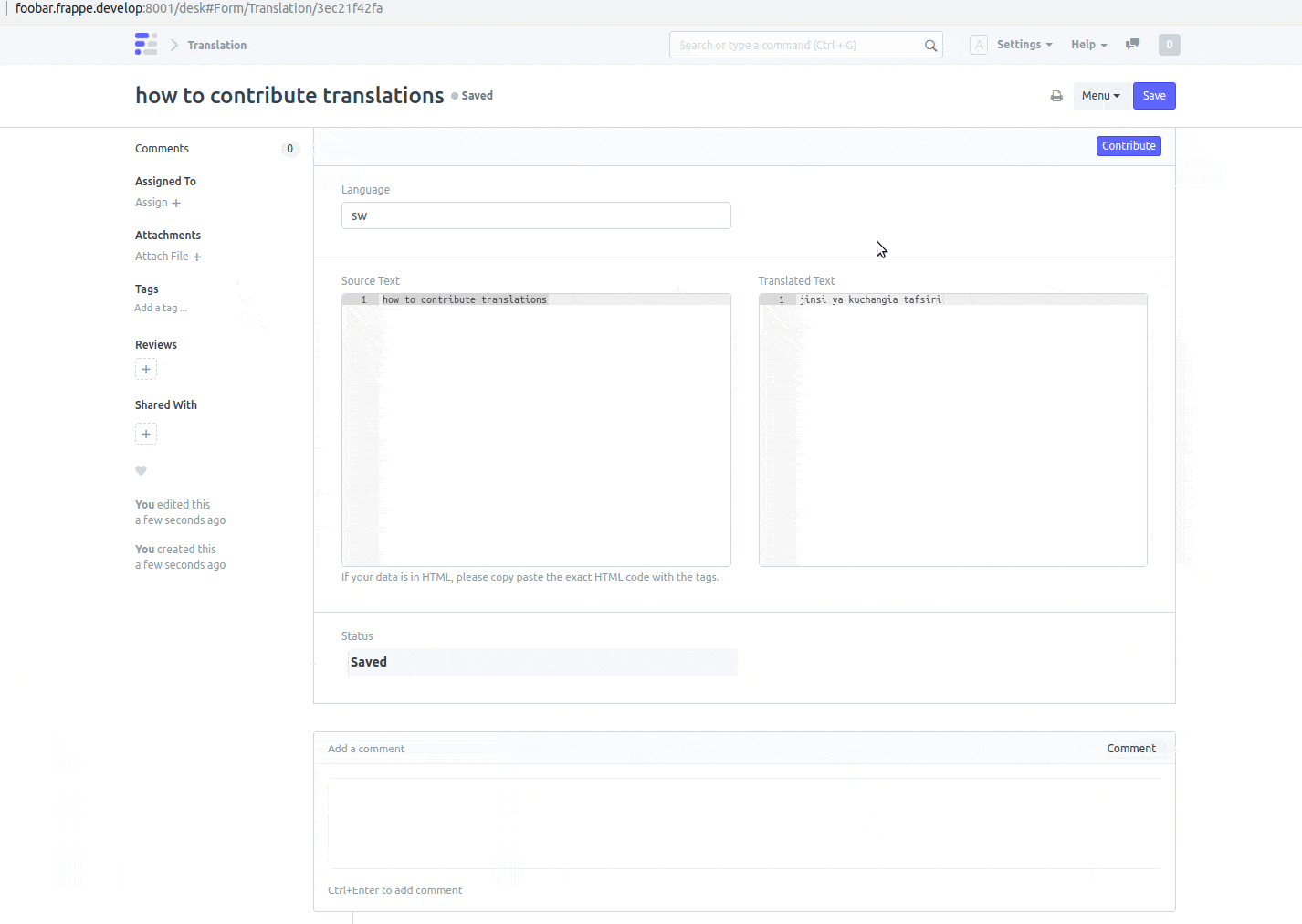 Change in Status at translate.erpnext.com reflects in your frappe app: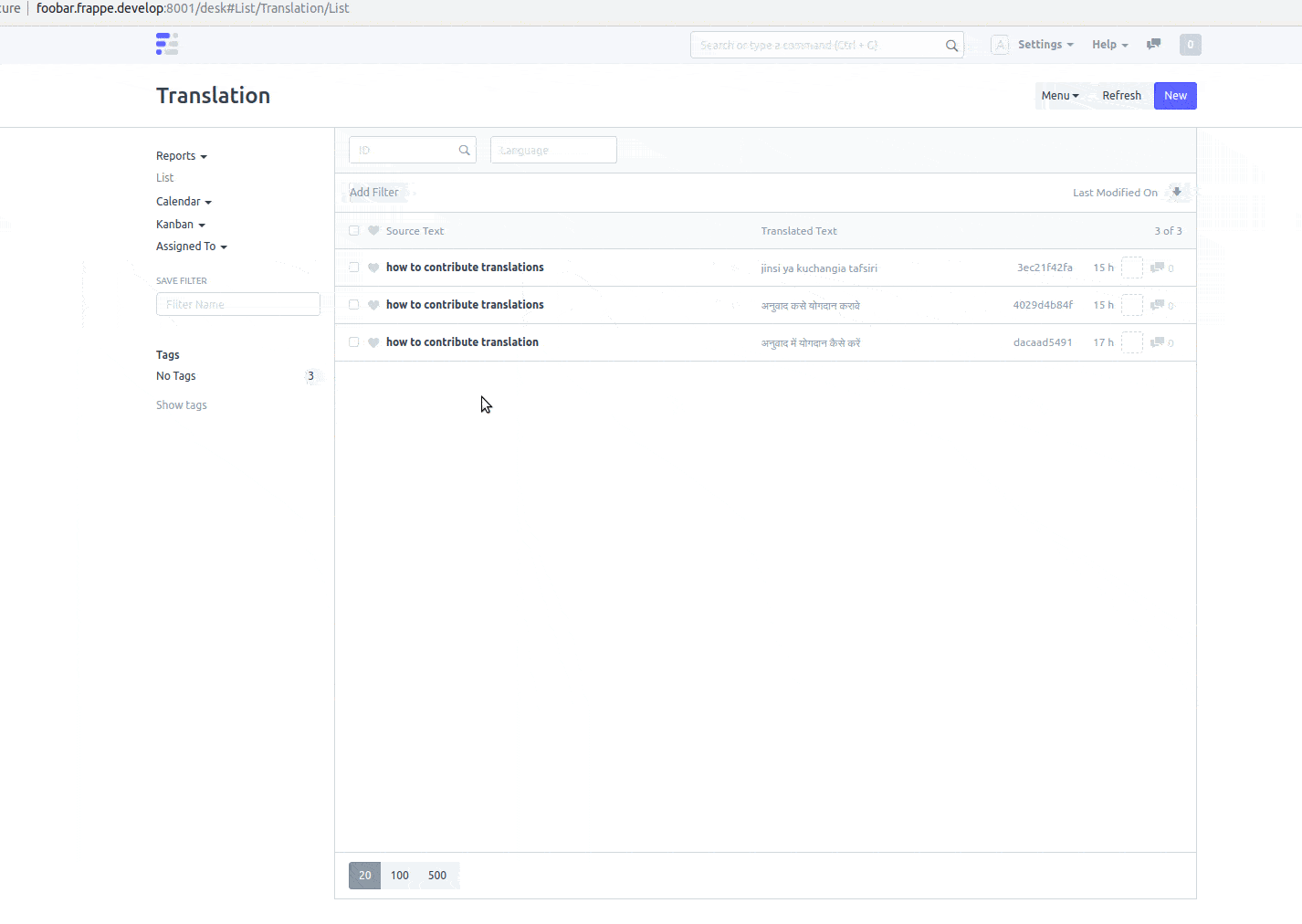 Docs on how to Contribute Translations:
https://frappe.io/docs/user/en/guides/basics/contribute_translations
Contribute towards our diverse community by verifying these contributed translations. In order to become a verifier, signup on Login.
Let us know your thoughts and ideas for the next phase, we'd appreciate your feedback.