Hi there,
First post on the forum here. I am trying to understand why a new Print Format that I created is not showing in the drop-down list when I go to print within the document page (in this case, Serial document).
Here is the list of Print Formats associated with Serial Doc type: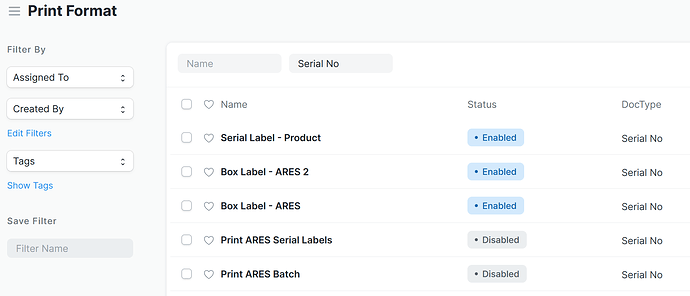 When I'm in the document trying to print it the serial label, I cannot see "Box Label - ARES" or "Box Label - ARES 2", even though they are in the print format list.
FYI - these print formats are Custom Format and use Raw Printing.
Any ideas?