Hi, anyone experienced attachments in ERP suddenly can't be opened showing below error: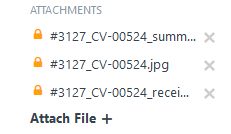 We checked several documents which can't be opened and all has file names containing special characters like #, &, and (). Is there a way to resolve this? because there are too many attachments in our ERP like this and some we dont have back-ups.
Please help me resolve this issue.
Thank you.