Using the role Sales User only i get this error message when creating new document in Quotation and Sales Order.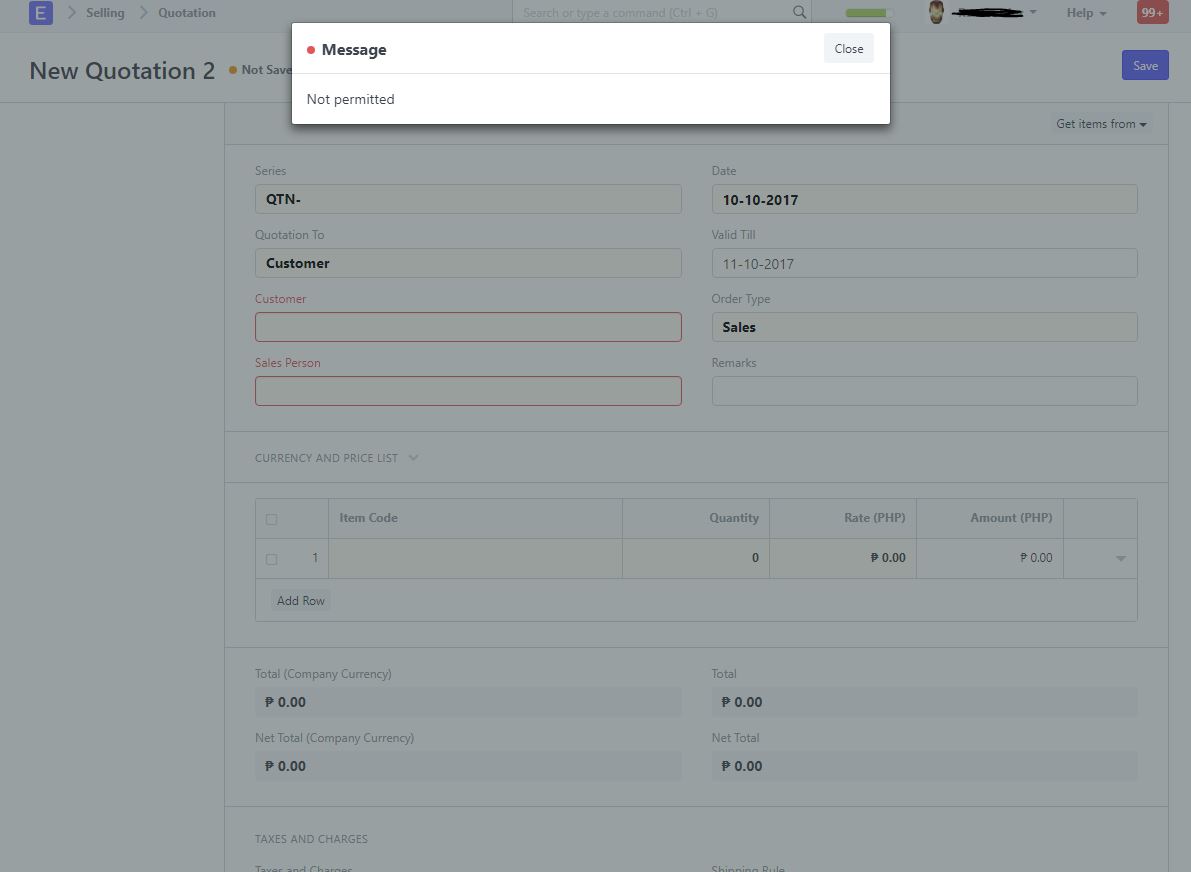 Though i am still able to access the functions normally without restriction. I wonder which permissions in the doctype i have to change to remove the message. Using my full role account i do not get this message.
Is there a way to trace the permissions?
The error i get in console. What does it mean?
Traceback (most recent call last):
  File "/home/administrator/frappe-bench/apps/frappe/frappe/app.py", line 57, in application
    response = frappe.handler.handle()
  File "/home/administrator/frappe-bench/apps/frappe/frappe/handler.py", line 22, in handle
    data = execute_cmd(cmd)
  File "/home/administrator/frappe-bench/apps/frappe/frappe/handler.py", line 53, in execute_cmd
    return frappe.call(method, **frappe.form_dict)
  File "/home/administrator/frappe-bench/apps/frappe/frappe/__init__.py", line 923, in call
    return fn(*args, **newargs)
  File "/home/administrator/frappe-bench/apps/frappe/frappe/client.py", line 60, in get_value
    frappe.throw(_("Not permitted"), frappe.PermissionError)
  File "/home/administrator/frappe-bench/apps/frappe/frappe/__init__.py", line 319, in throw
    msgprint(msg, raise_exception=exc, title=title, indicator='red')
  File "/home/administrator/frappe-bench/apps/frappe/frappe/__init__.py", line 309, in msgprint
    _raise_exception()
  File "/home/administrator/frappe-bench/apps/frappe/frappe/__init__.py", line 282, in _raise_exception
    raise raise_exception(encode(msg))
PermissionError: Not permitted