Hi fellows!
I'm trying to set up for a long time my Notification, but wasn't able.
I did all of Notification steps.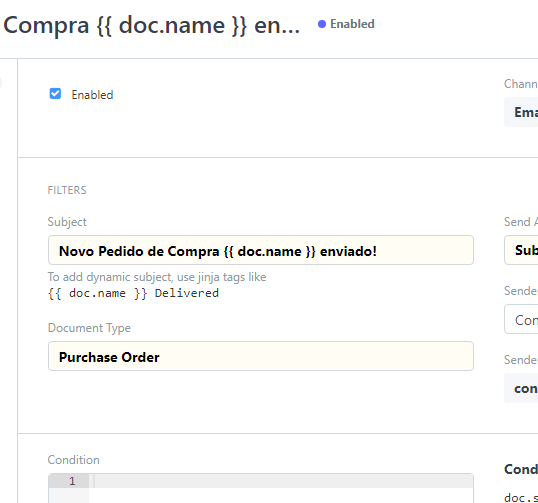 I'm configurating the contact_email, as I'm trying to sent do supplier the email…

After all configd, I'm still can't send automatic notifications.
Can some of you help me?
Thanks!