Hello All.
I would like to understand the number formatting in ERPNext System Setting.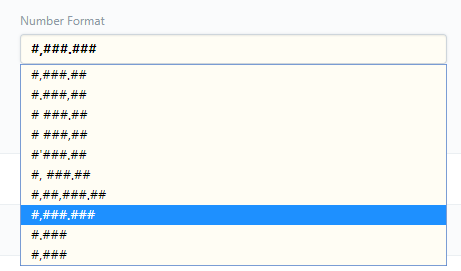 Can we have a documentation of all the selections in this image. And what changes they make to the number formatting.
Also the Float Precision. 2,3,4,5,6
As I couldnt find any explaination for the number format selection, I request someone from the ERPNext development team to Explain it in here and also add it to the user manual.