I am trying to develop a simple dropdown filter based on another. I created both as link type docfield and added js in whitelisted python method. I found my code is properly executing but unfortunately it throwing me to login page saying "You dont have enough permissions to access this resources" logs it out.
I have set I created a role named librarian and assigned to each doctype. Also checked in role permission manager.
Still it throwing me to login page while i select shelf name to filter rag names.
Please help me.
I am sharing few screenshots below: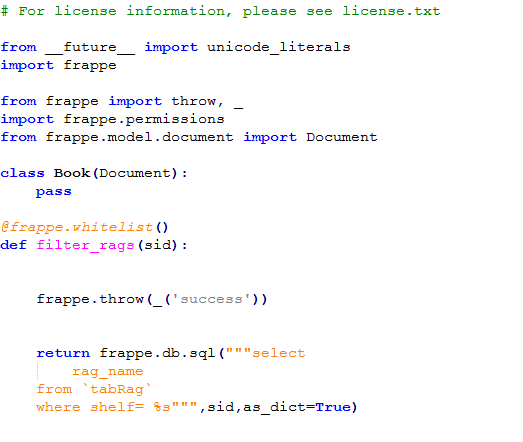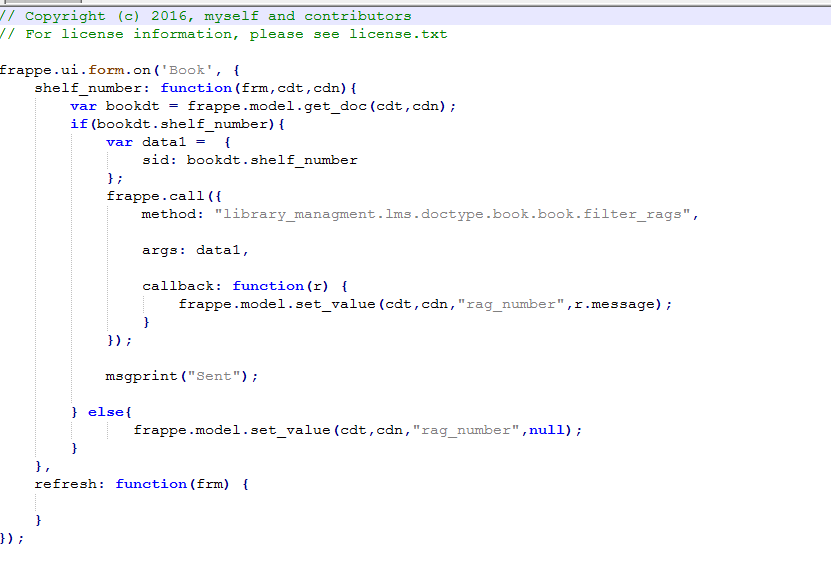 Thanks in advance.
Shelim