Hi all,
I am trying to create a package in v14 instance. I was able to save the Package document, but it did not create a folder in sites path.
When I save a Package Release document with "Publish" as True, it gives a error saying "No such file or directory". Please find the reference attached.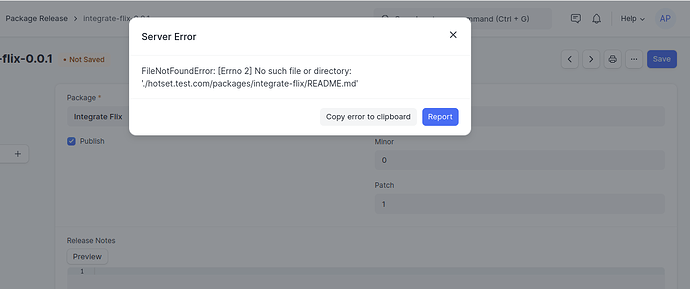 Please can we get if we are missing some configuration that is to be done.
Thanks