Hi,
I had this situation, I made an Order Sales which include the same item twice (this in order to select two different batch numbers in the delivery note).
In the Delivery Note I specified the two items with two different batch numbers.

But when I made the Packing Slip it joins them, updated the quantity and shows only one batch number (guess the last one selected).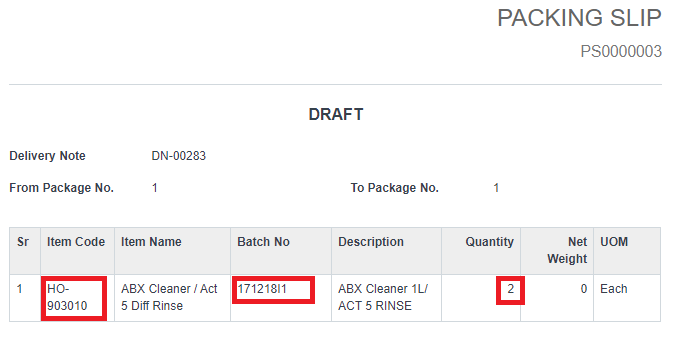 Is there is a way to not join the two items and show them separately in the Packing Slip as it does in the Delivery Note? Maybe customizing the form or something like that?
Thanks in advanced.