While Updation.
Its is asking for github.com login details.
PLease tell what details to be entered here.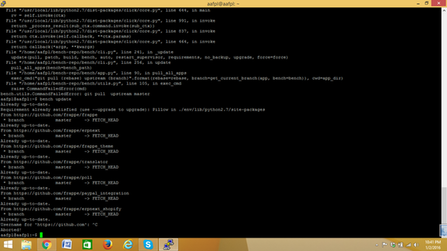 Your screenshot is barely visible… Copy paste text output from terminal here. Do not forget to inclose the output in three single quote symbols at beginning and at the end of output from terminal, as it will be easy to reach and help.