I was sandbox testing Paypal integration on an ERP cloud account before going live on our company servers and encountered the following errors:
First I raised the sales order in INR and made a payment request.
Upon Clicking the link the following screen showed up: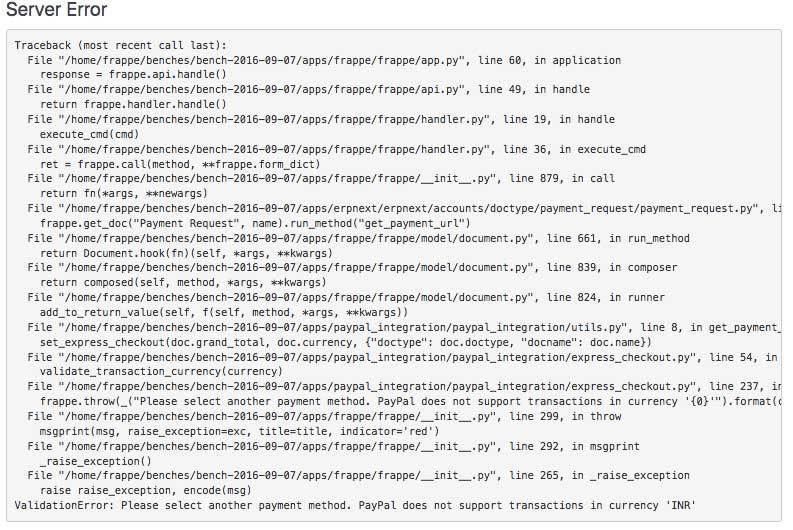 Web Console:

I went into accounts and changed the Paypal account currency to USD
I created a new Payment Gateway account with Paypal - USD as the account head.
I created a new SO in USD and then resent the payment request.
When I clicked on that payment link, I received the following screenshot
Please help.